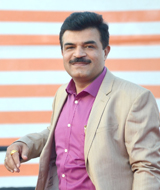 Mr. Naresh Karda (DCE)
Chairman & Managing Director.
Credai Nashik - Secretary.
He founded Karda Constructions in 1994. Starting as a small contracting firm, the company has achieved recognition as a Real Estate Developer in Nashik, under his revolutionary vision and impeccable leadership in past 19 years. He has a proven track record of delivering more than one and a half million square feet of residential space to the common Nashikite and still counting. Despite his standing in the real estate community he is known for his down to earth nature. He is always busy in formulating intelligent strategies for improving the brand Equity of Karda Constructions.
Mr. Manohar Karda (B.A.)
Director & Head Purchase.
He has been a major contributor in the companies standing right since its inception and played the crucial role of purchase management for company which positively influenced the cost of production. It would not have been possible for our group housing projects without his expert and prolonged participation in all the purchases till date. The purchase department always needs to ensure that their cost efficient purchases do not have any sort of bearing on the quality of the materials purchased and used in Constructions. So overall it is a challenging task which Mr. Manohar Karda has been successfully handling right from the earlier years as well as in the forming years of Karda Constructions.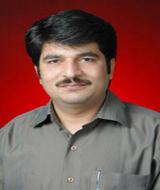 Mr. Prem Karda
Director & Head Sales.
If you ask us the secret of our stable growth, we would surely point towards him since he represents us while dealing with interested clients and parties. He is the sole point of contact for our marketing and sales department. He is known for his extraordinary skills of handling a multitude of customers who enquire about us for a range of things concerning their real estate such as paper work, documentation, various amenities for different age groups and easy loan facilities. He has a very good market research and knows how to position his company with the ever changing needs of market. His marketing intelligence has been a boon for the company in all respects whether it is customer acquisition, customer retention or public relations.